Points collecting rule
Open an account to get 100 points.
For every 1 Euro spent, get 1 point.
Point promotion activities regularly. During the promotion period, the points will be multiplied, and the specific multiples will be subject to the event announcement.
Points are generally returned to the user the night after the order is completed.
Points redeem rule
100 points for 1 euro. Can be used to deduct from the shopping cart at any time.
How to use Points
On the shopping cart page, click "Apply Points" to use points.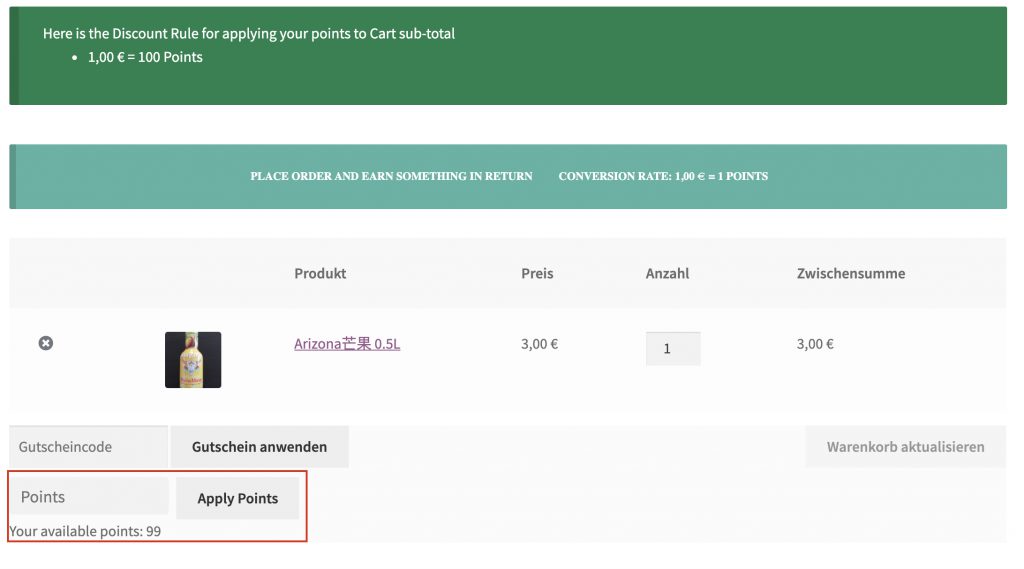 Show personal points
Please see the Points section under "My account".